We started the evening with an inspiring reading of the ecofeminist poem Restoring Mother Earth by Willemijn Kranendonk where the whole room fell silent with wonder.
Then Else Kleiterp from WECF launched the toolkit. This is packed with information and theory that explains how you can protest inclusively. Think of a question like: what is ecofeminism? Not an easy concept, which often requires additional explanation. For example, ecofeminism assumes that women are disproportionately affected by the effects of climate change. It is precisely to better understand this theory that our toolkit is meant. You can also find all the information about the annual UN climate summit here: what exactly is the COP? How do you influence such a large process? In short, the toolkit is full of tips to stand up for climate justice!
Climate activism workshops
The theme of the evening was interaction. Workshops were given by DWARS, National Youth Council (NJR), Youth Environment Europe (YEE) and the Young Climate Movement (JKB). DWARS' workshop focused on practical questions to make plans for a better world. Hiske Scholtens, the president of DWARS, argued that we should start small: "If everyone goes home tonight and discusses ecofeminist ideas with someone you would normally never do that with then you have already influenced one more person."
The NJR, on the other hand, looked at the UN and associated various international processes. Organizations like the UN can be very complicated, a meeting like the Climate Summit still causes a lot of confusion. The NJR was therefore clear: young people need to come together and spread a common message. This is how we can influence these big processes.
For those who could not be in the room, the workshop of the YEE could be followed online. This workshop looked at the different obstacles you can face as an activist. The message that YEE gives us is to stay hopeful. Many people have the fear that they are not doing enough to save the climate. Therefore, the important conclusion is: make sure you have allies around you who understand you and share these feelings.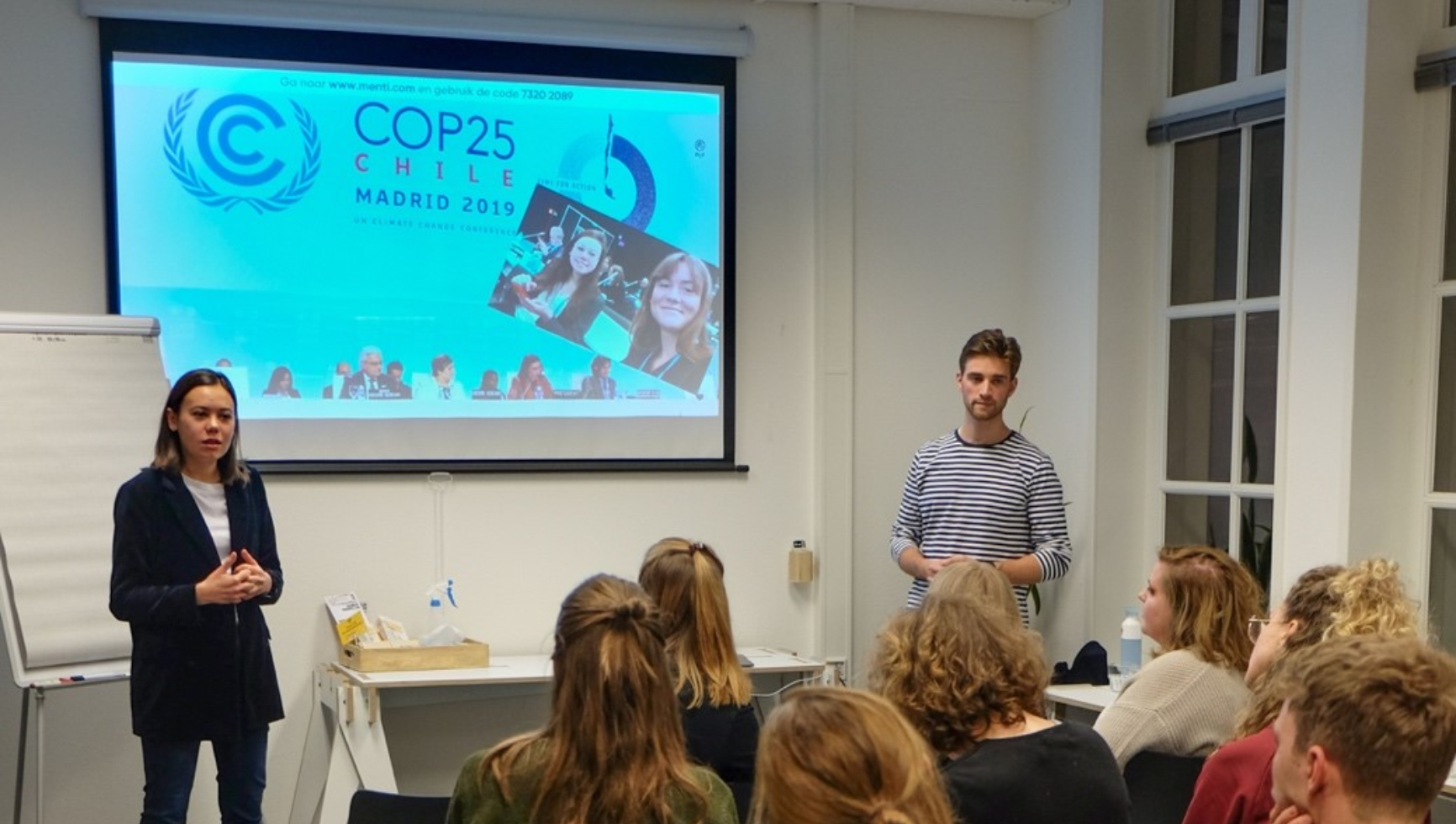 Finally, the JKB looked to the future: what will my life look like in 2050? If we want climate justice to be an important part of that, we need to make ourselves heard loud and clear on a permanent basis.
What really made the evening a success were all the motivated and passionate young feminists who came together and created a sense of togetherness. Bringing these special and inspiring people together resulted in a nice familiar atmosphere of like-minded people.
If you would like to stay informed about future feminist events like this one, please email
else.kleiterp@wecf.org
to sign up for the youth newsletter and follow us on
social media
. Would you rather stay up to date on our general work? Then sign up for our
newsletter.
Here's to many more inspiring youth events!