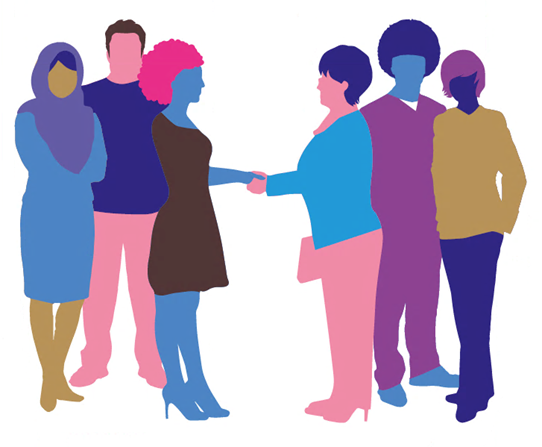 Below you will find an overview of different funds and financing options. Note: this page is for informational purposes. The funds shown here are
not
managed by WO=MEN.
The Heinrich Boell Foundation Global Unit for Feminism and Gender Democracy -
The Heinrich Boell Foundation Global Unit for Feminism and Gender Democracy, headquartered in Berlin/Germany, has recently opened up its Call for Application for our Global Feminist Pitch. The Global Feminist Pitch will give eight intersectional feminists from the Global East and South (Latin America, Africa, Asia, Middle East, and (South) East Europe) the opportunity to implement their innovative project ideas on the theme of "Feminist Resilience and Resistance on Social Media".
You can find the Call for Application in
German
and
English. The submission deadline is midnight CET on May 15, 2021.
WPHF Call for Proposals in Yemen on women and girls and forced displacement-
The Women's Peace and Humanitarian Fund has launched a Call for Proposals in Yemen. WPHF is looking for projects from local women's rights and women-led civil society organizations that strengthen the political and socio-economic participation of women and girls affected by forced displacement in Yemen. Applicants can submit their proposals in English or Arabic and the size of grants must be as follows: Programmatic funding from 30,000 USD to 200,000 USD to finance projects that implement programmatic activities contributing to enhanced socio-economic recovery and political participation of displaced women and girls. Institutional funding from 2,500 USD to 30,000 USD to provide institutional financing to local civil society organizations working with women and girls in forced displacement, aiming to reinforce the institutional capacity of their organizations. For further info on this call please go to the
website
. The Call is open until 5th June 2021.
U.S. Embassy The Hague Public Affairs Section Small Grants Program - ongoing
The U.S. Embassy The Hague Public Affairs Section of the U.S. Department of State has funding available through the Embassy's public diplomacy grants program. Grants are intended for local representatives of civil society, including non-governmental organizations and universities. They support projects to: Ensure shared responsibility for international security and strengthen the cohesion of the Western Alliance; Strengthen economic prosperity; Advance energy security; Deepen the commitment to our shared values. Most grants considered are between $5,000 and $25,000. For more information, check out the website
here.
GWI Hegg Hoffet Fund - ongoing
The GWI Hegg Hoffet Fund provides assistance to women graduates and, in special cases, women tertiary students, who have been displaced as a result of war or political upheavals, natural disasters, or other serious emergencies. Short term grants to individual women graduates, and in special cases women tertiary students, are offered for refresher courses for re-entry into the candidate's professional field, retraining courses if the candidate is not able to practice her previous profession, lay courses for integration into the new country and courses necessary to pass required national exams in the new country. More information on the
website
.
Urgent Action Funds - ongoing
Urgent Action Fund's Rapid Response Grants resource the resilience of human rights and gender justice movements by supporting the security and advocacy interventions of activists when a swift response is needed. Specifically, Rapid Response Grants offer quick, flexible funding to respond to security threats or unexpected advocacy opportunities experienced by women, transgender, or gender non-conforming, activists and human rights defenders. More information on the
website
.