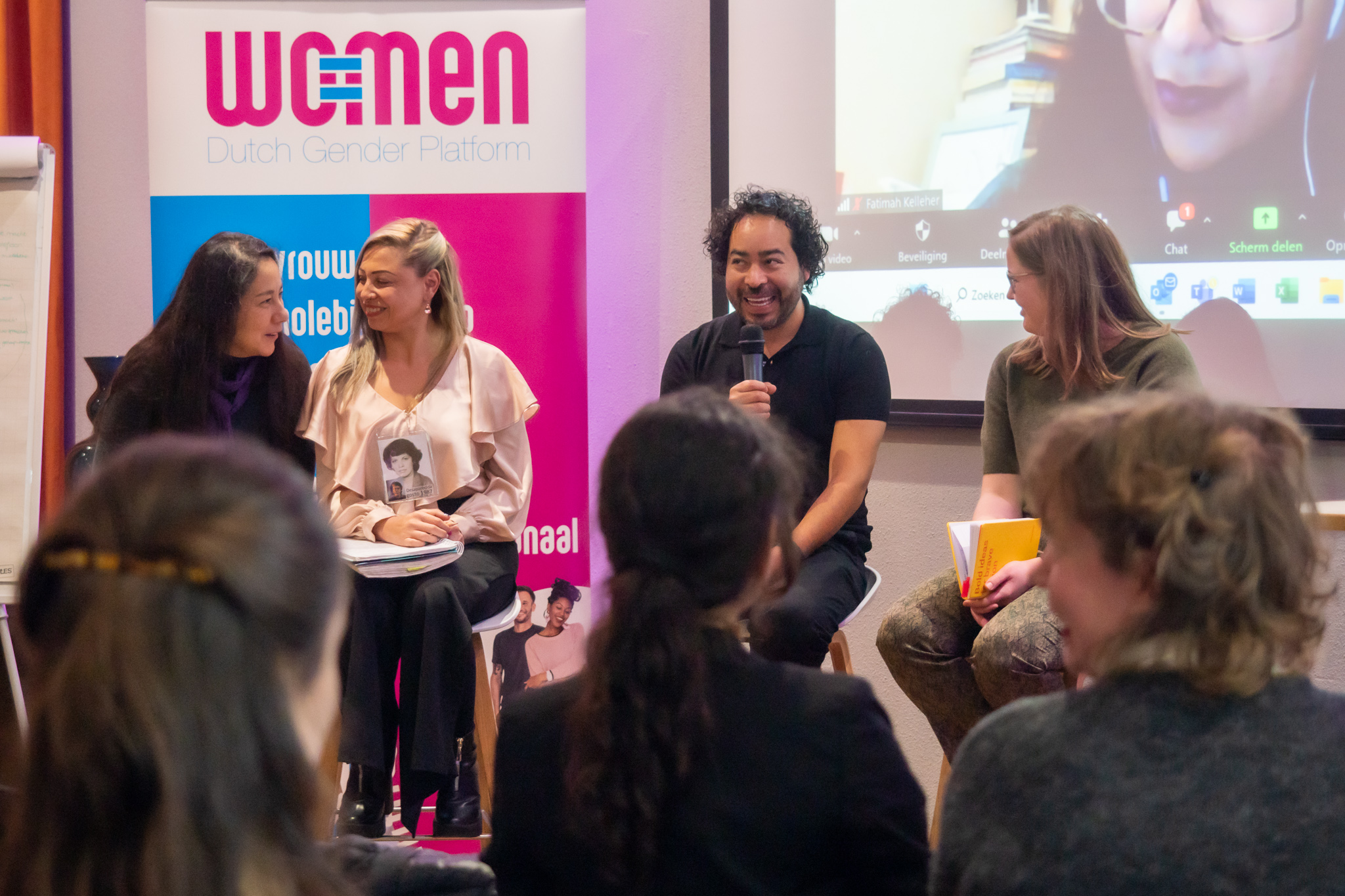 Women, men and gender non-conforming persons must benefit from the same rights and opportunities everywhere. Therefore, we are working towards building a worldwide movement for gender equality, but we cannot do this without your help, ideas and support. Demonstrate what you stand for and join WO=MEN!
What is in it for you?
through WO=MEN you increase your knowledge about gender equality and women's rights;
through WO=MEN you enlarge and broaden your network: from national and international activists and civil society organizations to entrepreneurs, governments, businesses and politics;
through WO=MEN you meet members from different global movements: think of pro (gender)equality, human rights, democracy and anti-discrimination and -racism movements;
through WO=MEN you will have greater clout: by jointly influencing policy towards the public, private sector, politics and government, we will have greater clout and prevent fragmentation of the women's rights and gender equality movement's message.
through WO=MEN you get exposure. We have an extensive (social) media network and try to give members as much exposure as possible. We also do this during (international) events and presentations;
as a member of WO=MEN you are part of one of the working groups: Gender & Sustainable Economy, Gender, Peace & Security, feminist Foreign Policy or Political Lobby;
as a WO=MEN member you have access to our events, such as the General Assembly (ALV), discussion meetings, network drinks and (online) knowledge sessions;
as a WO=MEN member you have access to our extensive gender expertise and you receive our newsletters;
Together we are strong
Both organisations and individuals can become members of WO=MEN. You can become a member in a personal capacity for as little as € 25.00 (students) or € 50.00 per year. Organisations can become a member from € 75.00, depending on the income of the organisation. You can see an overview of fees here. Is money an obstacle to becoming a member? Please contact us, we will try to figure something out!
Register*:
Download the registration form and send it to us. Prefer to do it by post? No problem, send it to: WO=MEN, Korte Poten 9B, 2511 EB The Hague.
Cancellation
Membership is automatically extended every year. You can end your membership per the end of the calendar year (January 01 through December 31).

Donate
Don't want to become a member, but still want to support us? You can make a (one-off) donation to NL34TRIO0781399319 in the name of WO=MEN | DUTCH GENDER PLATFORM.

* Your personal details will be handled in accordance with the privacy regulation (GDPR). Read our Privacy Statement here.