01-10-2020
WO=MEN has more than 60 institutional members. What is the impact of the coronavirus on the work they do?
Tough girls in action against corona
Bangladesh is one of the world's poorest and most populous countries. ActionAid is deeply concerned about the health of the population since the arrival of the coronavirus. That is why, since February, the local office has focused on education, food aid and hygiene measures, such as hand washing programs and the distribution of bleaching powder in narrow streets. Of course in close collaboration with women and girls from the REFLECT circles, Child Forum and the Community Journalist Group. Meet 4 participants here: MayHla Prue, Sumona, Sonia and Marufa.
Read more
.
Family counseling as a means against domestic violence
As a result of the lockdown, many people in Uganda have lost their jobs. In the regions of Amuru and Gulu this is even 20 to 40 percent of the population. Jennifer (30) and her husband Walter, who have five children together, also lost their income, with all the consequences that entailed. They were one of 450 families eligible for food aid and family counselling. "I'm grateful to ActionAid for being there for me when things weren't going well."
Read more
.
ActionAid launches Beirut emergency response plan to protect women from violence
ActionAid is working with its partners to initiate emergency response to the explosion in Beirut with a focus on the women and girls most affected by the disaster. ActionAid partner ABAAD (Centre for Gender Equality) is setting up mobile safe spaces and referral portals for women at high risk of domestic and sexual violence.
Read more.
"I am not afraid of corona. I am afraid of dying of hunger"
The informal or 'grey' sector is known for being unstable, notorious for poor wages and often accompanied by unsafe working conditions. Women are overrepresented in this sector and therefore extra vulnerable during the corona pandemic.
Read more
.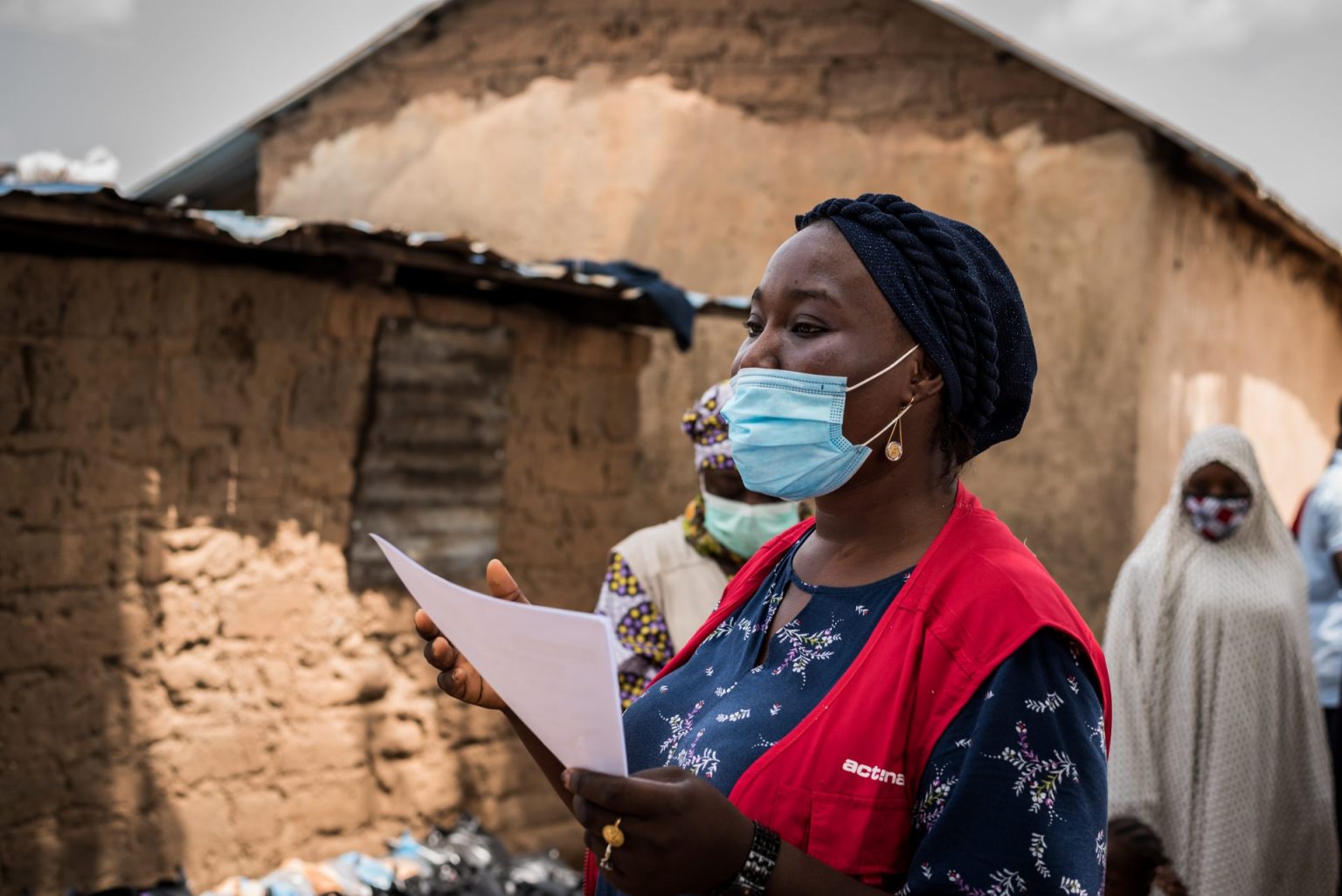 Why female leadership saves lives
As the world tries to get the coronavirus under control, the differences in leadership are becoming apparent. What is striking is that especially female leaders are praised for their approach to the crisis. Think of Jacinda Arden (Prime Minister of New Zealand), Angela Merkel (Chancellor of Germany) and Tsai Ing-Wen (President of Taiwan).
Read more.
Success story Senegal: grain banks offer relief during the corona crisis
How does the coronavirus affect other ActionAid offices? Meet two power women from ActionAid Senegal: Khardiata Ndoye Pouye (Women's Rights Officer) and Nathaly Soumahoro (Program and Policy Manager). "Preventive measures from previous years, such as the grain banks, provide a buffer and solidarity during the corona crisis."
Read more.
Emergency aid in Nepal: "Our savings ran out after two weeks"
The corona crisis also causes distressing situations in Nepal. For example, for Anjana, mother of Reshma (8) and Mansu (4). Due to the lockdown, she and her husband have no work , and therefore no more income." Our savings were already used up two weeks after the lockdown."
Read more.
Invest in farmers' wives to quell the hunger crisis
New figures from the UN show that Covid-19 is pushing millions of extra people into a hunger crisis. The report on the "state of food security and nutrition in the world" says 690 million people are starving and 132 million people are expected to be affected by severe food insecurity from the corona crisis.
Read more.
ActionAid response to the ICSR sector covenants evaluation
NOOR Voluntary measures appear to be insufficient to prevent human rights violations by Dutch companies in chains, according to an evaluation that Minister Kaag sent to the House of Representatives on Friday.
Read more.
Corona crisis leads to alarming increase in violence against women
As a result of global lockdowns and corona measures, violence against women has increased at an alarming rate, according to women's rights organization ActionAid in its report Surviving Covid-19: A Women-Led Response, published today. ActionAid commissioned this study in the run-up to the UN World Humanitarian Summit, which starts on 25 June.
Read more
.