28-01-2021
On 28 January 2021, WO=MEN and
Atria
, Knowledge Institute for Emancipation and Women's History, presented the recommendations of Dutch civil society for the 65th session of the UN Commission on the Status of Women (
CSW65
). The recommendations were presented during the annual NGO briefing to Esther van Dijk, Director Emancipation at the Ministry of Education, Culture and Science (OCW).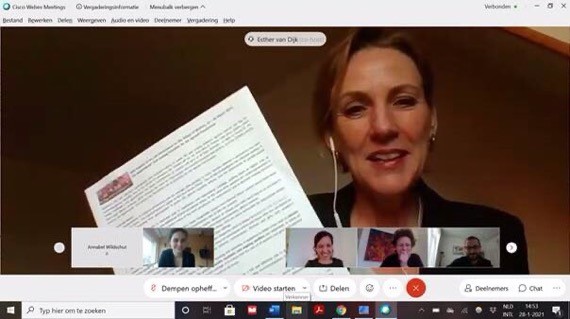 In March, the 65th session of the UN Commission on the Status of Women (CSW65) will take place. This is the annual UN meeting dedicated to women's rights and gender equality. The outcome document, the Agreed Conclusions, sets out recommended actions and commitments for all countries to adhere to in order to achieve gender equality and empower women and girls.
The theme of the CSW65 is: effective participation and decision-making of women in public life and combating violence against women. Read the UN Secretary General's report on this theme
here
, which provides a basis for governments to negotiate. Due to the COVID-19 pandemic, for the first time in history the meeting in 2021 will take place online and not at the UN in New York.
WO=MEN and Atria collected priorities and recommendations from civil society in the Netherlands, as input for the upcoming negotiations for the Agreed Conclusions.