Datum: 19-06-2019Tijd: 10:30 am - 13:00 pmLocatie: Humanity Hub, Fluwelen Burgwal 58, 2511 CJ The Hague
A light lunch will be served.
The
Justice for Women Report
, released in March 2019 by the High-level Group on Justice for Women, identifies the main barriers to women's rights and gender equality both globally and in the Netherlands. Including intimate partner violence, discrimination at work, gaps in legal identity and exclusion from decision making, to name a few.
We invite you to discuss the applicability of this report´s recommendations on policies in the Netherlands and abroad, together with policy makers and civil society representatives working in and on the Justice and Security sector. Rea Abada Chiongson, IDLO's Senior Legal Advisor on Gender will present the recommendations and strategies outlined in the report.
A specific focus of the discussion will be the domestic application of the international Women, Peace and Security agenda. Can this report be used as a stepping stone for a domestic pillar of the Dutch National Action Plan (NAP) 1325 on Women, Peace and Security, which will be developed in 2020?
Please RSVP before Friday June 14th at Jellina Keulen: j.keulen@wo-men.nl. A detailed program will be provided after registration.
Context of the roundtable
When world leaders adopted the 2030 Agenda, they included SDG 16, a goal that seeks to create peaceful, just and inclusive societies. They also included SDG 5, a cross-cutting goal that aims for women´s empowerment and gender equality. Together these SDGs strengthen the global agenda on Women, Peace and Security, aiming for better protection and meaningful participation of women and girls in and from conflict affected contexts. However, the path to the implementation of these aspirational goals is unclear. It leaves Member States, such as the Netherlands, and civil society with a gap between the promise of inclusive peace and justice and the realities on the ground.
In the Netherlands, the NAP 1325 on Women, Peace and Security provides an agenda for implementation in foreign and internal policies and programs. While the Dutch government is committed to the NAP 1325, a plan for action for the Justice and Security sector still needs to be defined. As a new NAP 1325 will be developed in 2020, we invite policy makers and civil society representatives who work in and on the Justice and Security sector to further discuss the applicability of the Justice for Women Report recommendations to their daily work.
Biography Rea Abada Chiongson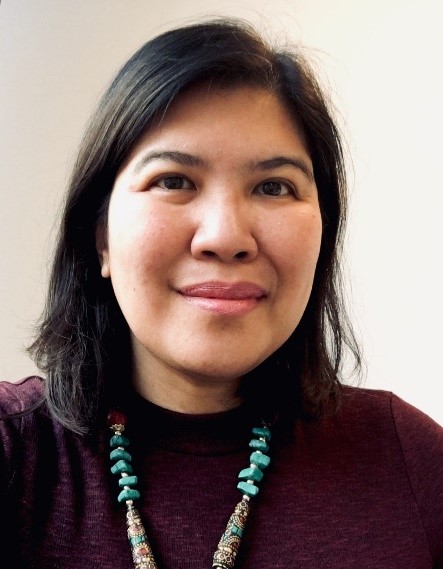 Rea Abada Chiongson is IDLO's Senior Legal Advisor on Gender. She spearheads the implementation of IDLO's Gender Strategy and leads its policy and programmatic work on gender and the rule of law. Before joining IDLO, Rea worked as a gender and rule of law expert at the World Bank, the Asian Development Bank, UN Women, United Nations Development Program, Swiss Development Corporation and the International Women's Rights Action Watch-Asia Pacific where she built capacities of governments, civil society organizations and other relevant actors in more than 30 countries on the domestic application of CEDAW.